Regional Body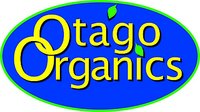 Otago Organics was established in 2000.
The main purpose of Otago Organics is to:
Foster the growth of organics within Otago and Southland;
Deliver the OrganicFarmNZ certification scheme to all interested organic growers; and
Inform and educate the wider public on the benefits of growing and eating organic food.
We apply the most rigorous process of verification to ensure that our certified produce attains the highest possible standard within NZ, beginning with a complete soil residue testing regime through to detailed and transparent peer review and independent audit oversight.
A key feature is the networking and information swapping amongst our growers, helping everyone improve and learn.
We care about the food you eat and the environment you live in.
Otago Organics is administrated by the Chairman and regional pod leaders.
Regular activities of the group include:
Training
Advising growers
Marketing (e.g. farmers markets, food and wine festivals)
Networking amongst growers and interested persons
Geography
The Otago region covers producers from Clinton in the South, Wanaka to the West and Hampden and Waianakarua in the North.
We also provide certification in Southland.Fees
Annual membership of Otago Organics is $25 for members and $35 for families.
Membership and certification fees for producers joining a Pod – $420
Membership and certification fees for individual producers -= $470
Contacts
For enquiries about membership and/or becoming a certified producer, in the first instance contact theSecretary
Chairperson:  Beth Linklater;  E: koauflowers@gmail.com
Treasurer: Rosemary Innes (021 0221 3802) or rosemary.innes@gmail.com
Secretary: Graham Leach. 027 512 9575 or electricfenceman@gmail.com
A limited fund has been set aside to assist new growers with the costs of certification in their first year.